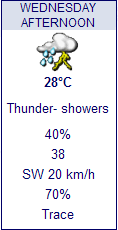 It's going to be hot tomorrow. Not as hot as Phoenix which I heard was 46°C today. 46°C! But I don't live in Phoenix — a nice place to visit … in the winter.
By the way, if you're ever in Phoenix a nice funky hotel is The Clarendon Hotel + Suites. It's kinda like a cross between the Melrose Place apartment house and the Gladstone Hotel — in a good way.
Okay, back to the damn heat. I hate hot weather. I just hate it.
I hate not being able to layer … one my greatest fashion joys is the ability to layer with abandon. But you can't layer in summer — all you can do it try to wear as little as possible as still be stylish not to mention decent. When it is this hot I have to struggle to find things to wear that won't cause undo chafing or overexposure.
Last week (on a roasting day) my colleague S. joked: "I see you are wearing summer clothes today" … I was. Really.
The garments in question:
Black capri pants
Black tank top
Black lightweight overtop
I explained they were indeed summer clothes — just black ones. I don't enjoy pastels or light colours so I try to avoid them … not an easy task in the summer.
I can't wait until the fall! I am just itching to wear my new boots!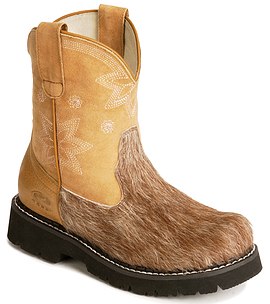 In fact, I want to live in Iceland when any day can be a hairyboots day.